Alexander Agent | April 8th, 2023
"Your thirties are where you substitute expectations with hope." - My friend, John Fairbairn
​
A friend recently posed a thought that made my heart sink.
She said, "My younger self would be so proud of me today." The words stung unexpectedly, and I was IMMEDIATELY paralyzed in thought; and after ~mulling it over~, I don't think I can relate. 🤷‍♂️ Today is my 30th birthday (WOOHOO!!) and the truth is…
My younger self would probably be MORTIFIED by me today, because my younger self:
A) had VERY high, unrealistic expectations mimicking societal and heteronormative standards;
B) didn't have much vision for my life beyond my twenties; and
C) was terrified and in denial of living with the adamant and fierce authenticity that guides me today.
​
YIKES! 😬
My younger self thought all of the expected "growing up" in life was meant to be lived and done by this point— the ghosts of those failed expectations still haunt my self-worth. Despite knowing deep down in my subconscious that this quest I was setting out on was one I was inherently destined to fail, I had taken on society's expectations of a perfect life and made them my own.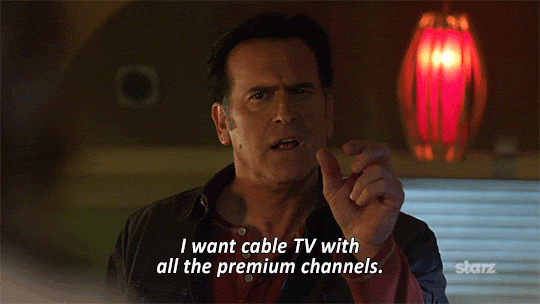 All the way through college, I truly believed I would marry (a woman) by 22, own a home and have multiple kids by 24, and be a successful, "Forbes 30 Under 30" private-practice veterinarian with a life envied by the entire world by 26.
SPOILER 🚨 : None of this happened. Also, as you can see, 30 (and beyond) was not even in the picture.
And while I am so, SO tremendously grateful that my life took several other twists and turns that led me to a place today where I am honestly living the best part of my life yet AND as my most authentic self, I can't help but feel heavy with emotions and deep in mourning for a life that was never mine to live.
While everything above may be painfully depressing, I promise you that I AM celebrating!! 🥳 The good news is that 30 and beyond, in my case, are an entirely blank canvas.
All of my friends already in the 30-and-up club tell me, "It's like your 20s, but with more resources to do all the things you want to do."
My good friend John put it perfectly: "Your thirties are where you substitute expectations with hope."
With that in mind, I wanted to get vulnerable with you and share a few of my hopes for the next decade. Some of them are silly, I know; but all of them are genuine. I've put these in the form of present-tense affirmations, feel free to steal any that resonate with you! Without further ado…
​
How I Plan to Paint the (Currently) Clean Slate of 30 and Beyond
✈️ I travel internationally every year.
🗣️ I speak multiple languages.
🤸‍♀️ I am flexible, fit, and able to do a backflip.
💰 I am financially secure enough to not worry about money.
📸 I am known, seen, and loved for who I am.
🧍‍♂️ I love and take care of my body and the skin I'm in.
💻 I have incredible life-work balance, and teach others to do the same.
🍻 I have a healthy and positive relationship with alcohol.
😈 I have a healthy and positive relationship with sex.
🚽 I am the type of guy who pees sitting down.
🧘‍♂️ I meditate and am at peace in my own mind.
🥰 I have an abundance of love and self-love.
💃 I have an excellent and always changing sense of style.
💬 I am articulate.
🎤 I can sing and even harmonize.
🎨 I am creative and daring, and I always am able to find a different or better way of doing things.
​
If you would like to share your own hopes and join me in a moment of vulnerability, please respond directly to this email. I'd love to know what hopes you currently have for your life, and I welcome the conversation wholeheartedly. 😊
What's next? I'll be back in your inbox later this month with a slew of stories and digital organization tips. I am geared up with ideas and I am excited to share them with you soon.
Thank you for reading. You're officially someone who "knew me in my 20s" and I am honored that you and I can now say "we go way back."
​
Cheers to going back while moving forward together,
Alexander
​
P.S. Let's Get Connected.